We are upcycling innovators
Do you want to survive?
Now is the time to transform your business.
We create value by upcycling waste.
We help businesses become circular.
Our method is ethical upcycling.
We give new life to waste.
We are here to help you innovate and redesign your business. Through design that creates value and conceptualizes new upcycled products and communication about these. We hold workshops and lectures.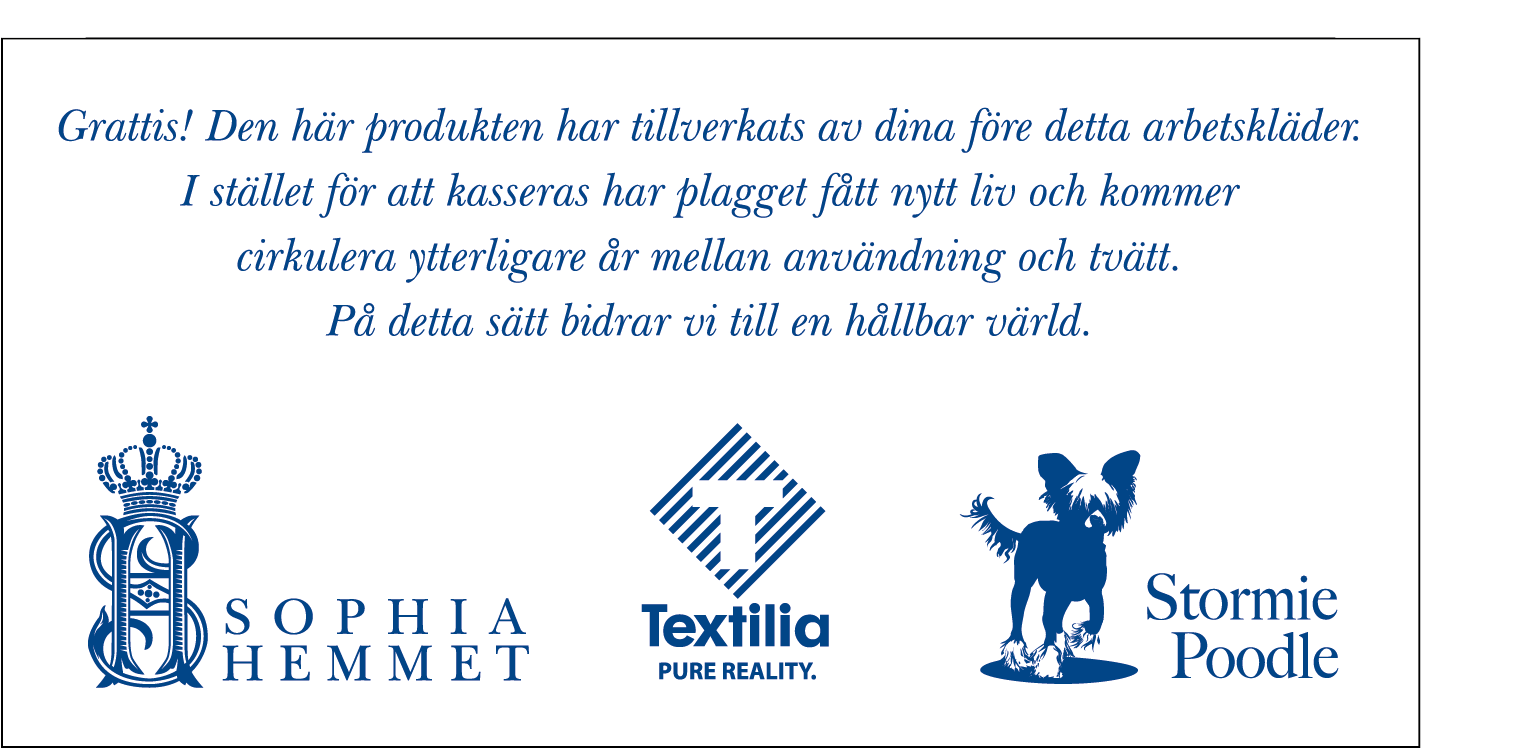 Upcycled workwear; Insulated vests and tablecloths.
"Circular Laundries" was a large pilot project and the first of its kind.
Led by Stormie Poodle and financed by Vinnova. The goal was to create a new circular business model whereby value was created for both the laundry Textilia and Sophiahemmet. Instead of the discarded work wear was burnt as waste, Stormie Poodle created new functional pieces for both work wear and hospital use. The laundry, Textilia, is now washing new products made out of their former textile waste. The employees at Sophiahemmet have shown a great interest in this project.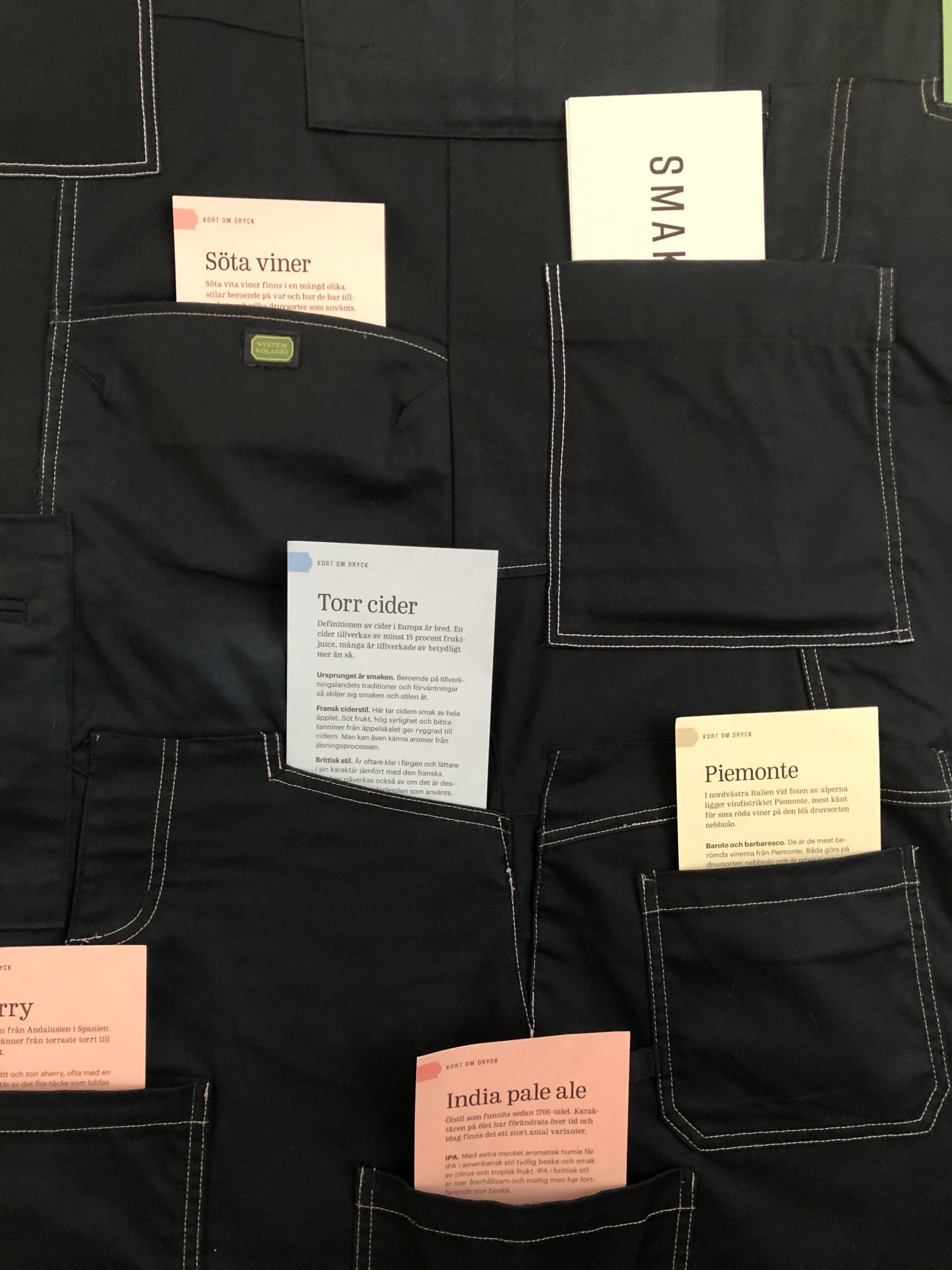 Upcycled work wear; Wall hanger.
Made out of 12 pairs of discarded work pants. It contains the equivalent of at least 90 kg carbon dioxide and 60 000- 90 000 liters of water.
Systembolaget's goal is to close all their material loops by 2030. Instead of their employees' old workwear ending up in the rubbish Stormie Poodle upcycled some of it. The goal was to create both functional and beautiful products as well as to increase the employ- ees' interest in Systembolaget's sustainability efforts.
"Even if this doesn ́t generate any profit in the short term, it still creates valuable insights like there's a price to pay for everything. Cheap for us means that someone else and nature far away from us on this planet– that we all share– is paying the price."

For the food tech accelerator Bloomer set up by Coop in collaboration with Norrsken Foundation and Sweden Foodtech we've customized upcycled bathrobes. Each robe containing at least the equivalent of an individual's fresh water needs for twenty one years.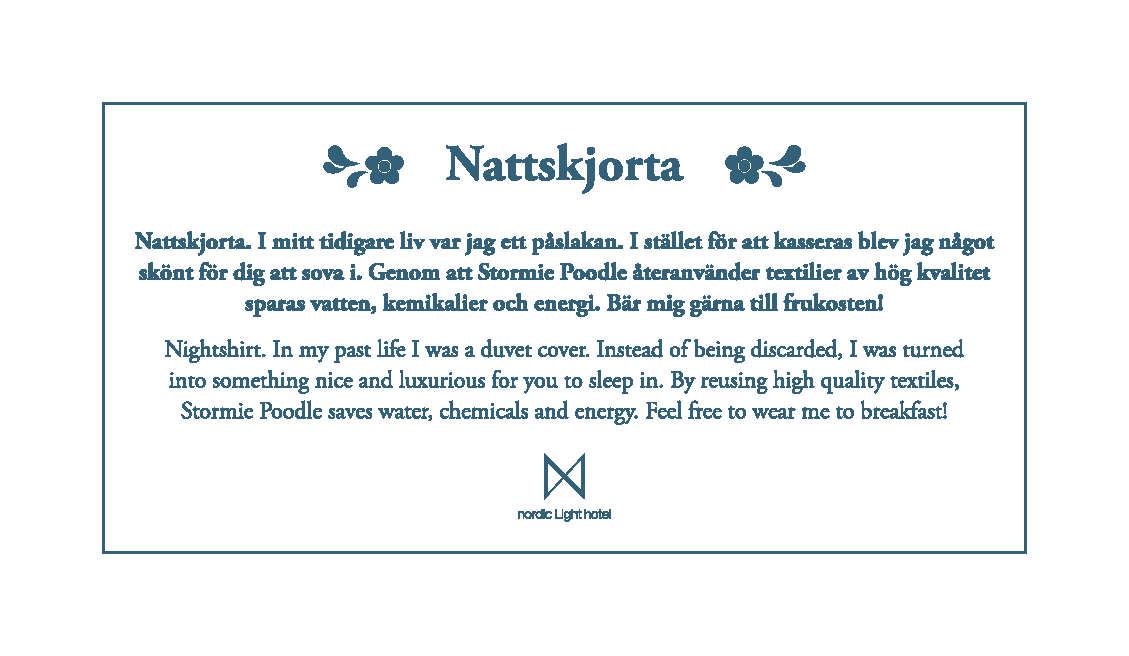 Upcycled nightshirts and shoe bags
The Nordic Light Hotel was the first hotel in the world to provide their hotel guests with an ethically upcycled nightshirt made out of their former duvet covers. For the Nordic Choice Hotel's Head Office, we ethically upcycled shoe bags. These were handed out to all their Key Accounts in Scandinavia.
We are sustainability consultants specialized in circular economy. We design for future life on this planet and give new life to waste.
Stormie Poodle consists of a biologist and a textile concept designer. Together, we have 50 years of experience working with sustainability matters.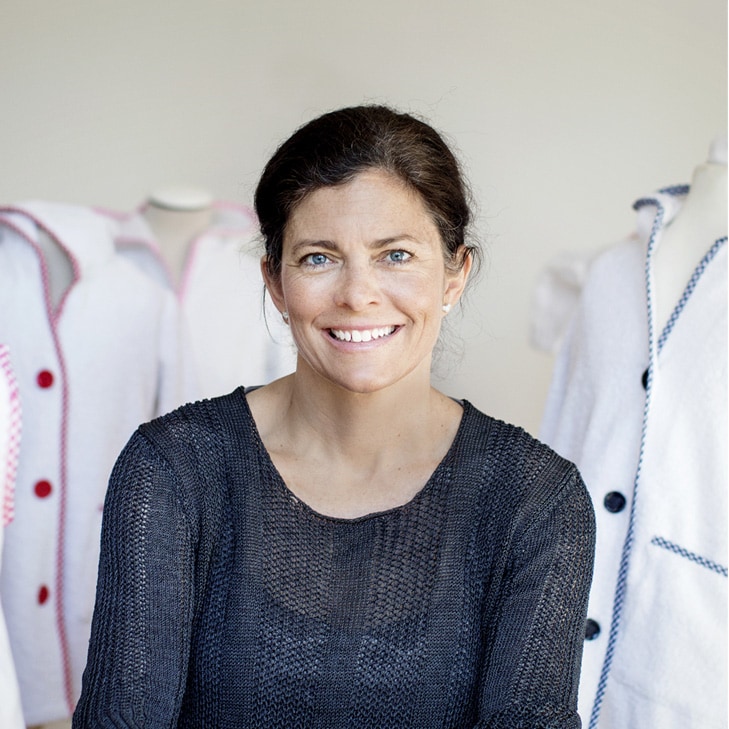 Caroline von Post
MSc Biology and founder of award-winning Stormie Poodle. Sustainability and upcycling pioneer.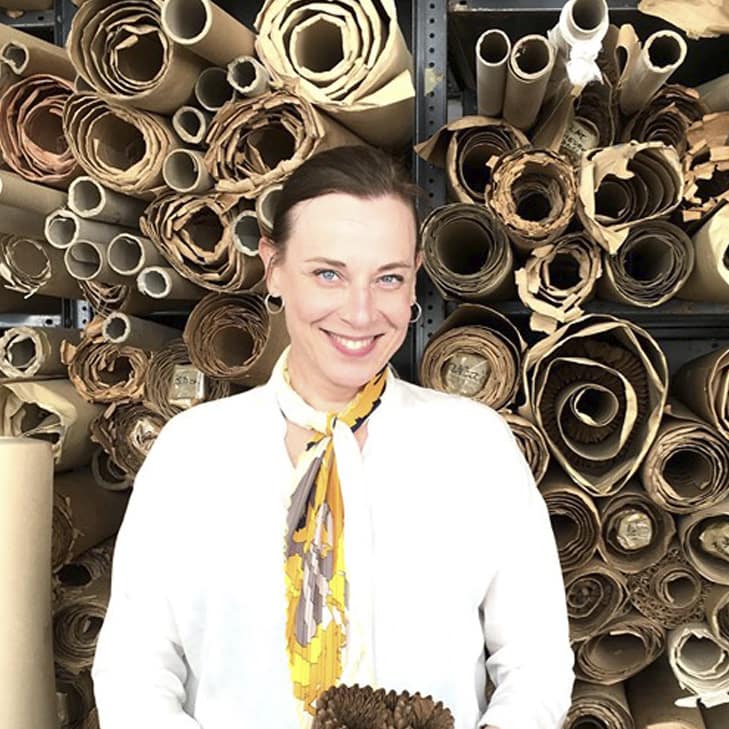 Susanne Beskow
Designer and Stormie Poodle partner.
Founder of the award-winning brand vanDeurs. Upcycling pioneer and concept designer.
We have built a unique ecosystem consisting of designers, laundries, ethical manufacturers and a procurement specialist.